United States becomes coronavirus global epicentre, surpasses total cases in China
The US has overtaken China and Italy, to have the most confirmed coronavirus cases in the world.
Confirmed coronavirus cases in the United States reached 81,378 on Thursday, more than any other country, overtaking both Italy and China.
China was second with 81,285 cases, and Italy was third with 80,539 cases.
The Coronavirus Pandemic has now passed 500,000 cases across 182 countries, including more than 23,000 deaths.
The number of actual infections is believed to be higher since many countries are only testing severe cases or patients requiring hospitalisation.
From New York to Paris to New Delhi life has ground to standstill with some three billion people confined to their homes as governments scramble to halt the disease's deadly march across the world.
The death toll spiralled upward again in Europe, as fatalities in the United Stated shot past 1,000 and cases in Africa continued to multiply, and already-stretched healthcare systems readied for the worst.
Fears are mounting the virus could cause an even greater economic shock than the Great Depression, with the latest unemployment figures out of the US breaking records as businesses across the world's biggest economy are pinched by the pandemic. 
Leaders from the G20 most industrialised nations held crisis talks by video link Thursday, pledging a "united front" to fight the outbreak, along with an enormous financial injection to prop up the economy. 
"The virus respects no borders," the leaders said in a statement.
"We are injecting over A$7.5 trillion into the global economy, as part of targeted fiscal policy, economic measures, and guarantee schemes to counteract the social, economic and financial impacts of the pandemic."
They also pledged "robust" support for developing nations, where it is feared coronavirus could next take hold after ravaging China and then Europe.
But the unity pledged by the G20 has been in short supply with China and the United States trading barbs over their handling of the coronavirus crisis.
The outbreak first emerged in China late last year but has spread relentlessly.
Globally, infections are nearing half a million worldwide.
Europe is now the hardest hit continent, recording over 250,000 infections and more than 15,000 deaths.
Five patients, one bed
Hard-hit Italy and Spain are living through nightmarish scenarios feared around the globe: health services buckling under the strain of mounting caseloads.
Medical workers are now facing painstaking choices.
"If I've got five patients and only one bed, I have to choose who gets it," said Sara Chinchilla, a paediatrician at a hospital near Madrid.
"People are dying who could be saved but there's no space in intensive care."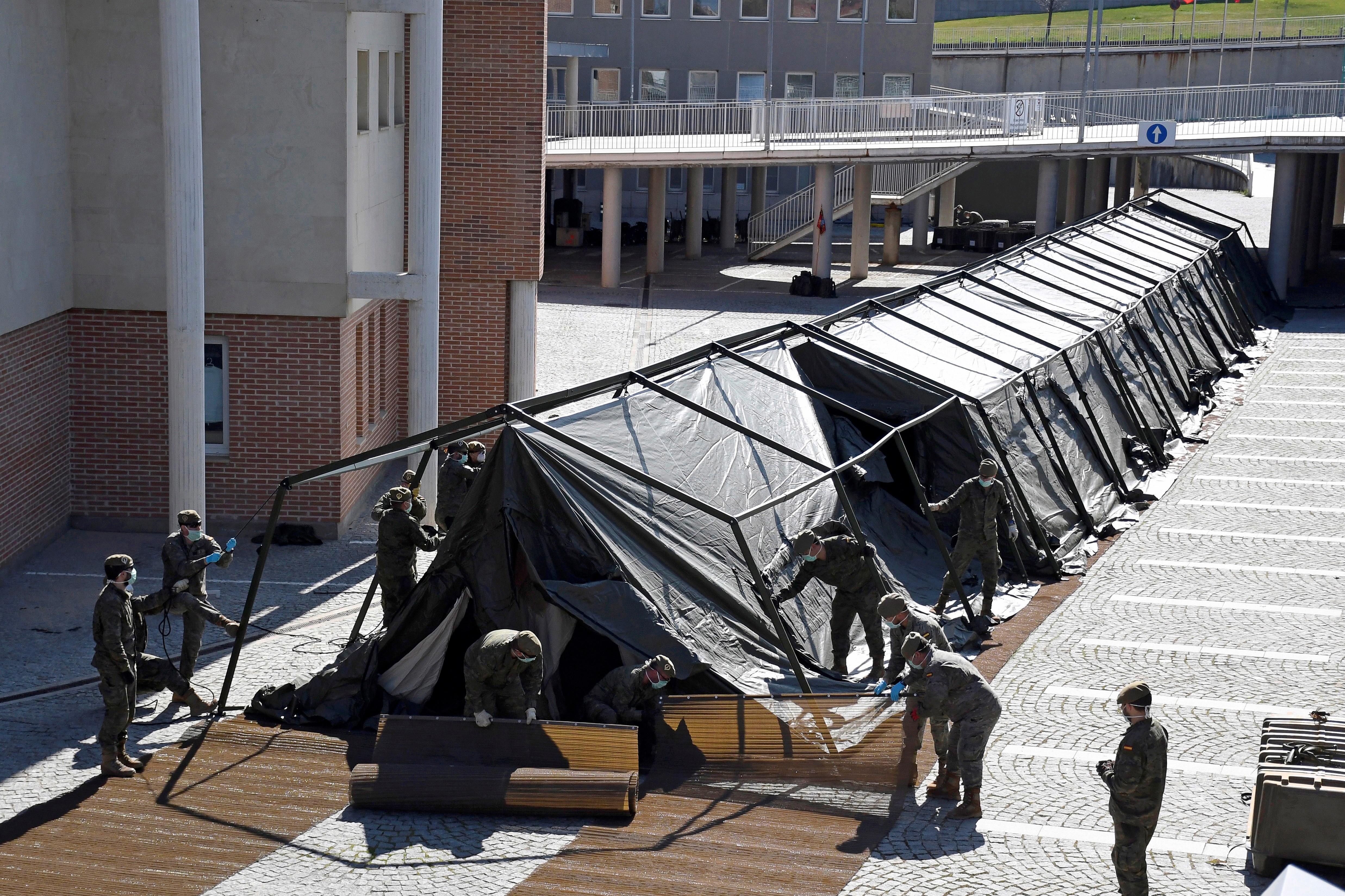 More than 4,000 have died in Spain and over 56,000 are infected. 
Health care facilities in Britain could face a similar strain.
The National Health Service said London's hospitals are facing a "continuous tsunami" of seriously ill COVID-19 patients, despite a lockdown imposed this week.
Prime Minister Boris Johnson has said the country could be just a few weeks behind Italy's curve.
Countries are now facing the twin challenge of stemming infections and dealing with the sick while trying to tend to a global economy facing the most devastating recession in living memory.
In a sign of the economic impact, some 3.3 million people in the US filed unemployment claims last week, the highest number ever recorded. 
Story: SBS