Australia coronavirus cases rise after fresh cases in Queensland and New South Wales
Two fresh cases of coronavirus in Queensland and New South Wales overnight have raised confirmed cases in Australia to 61.
New South Wales now has the highest number of cases with 28 infected.
Victoria has 10 cases and there are one each in Northern Territory and Tasmania.
South Australia has 7 confirmed cases.
A 28-year-old man in Queensland who reportedly flew from Iran to Australia is the latest person to test positive for coronavirus.
"A 28-year-old male is in a stable condition and is being transferred from his home in Brisbane to the Princess Alexandra Hospital," a Queensland Health statement said.
"He has recently returned from Iran and contact tracing is underway."
Almost 3000 Queenslanders have been issued notices asking them to voluntarily self-isolate since the coronavirus outbreak in Australia.
Three of Queensland's confirmed cases were on the virus-hit Diamond Princess cruise ship.
NSW Health on Friday confirmed three new cases of COVID-19, bringing the total number of positive cases to 28 in the state since the outbreak began.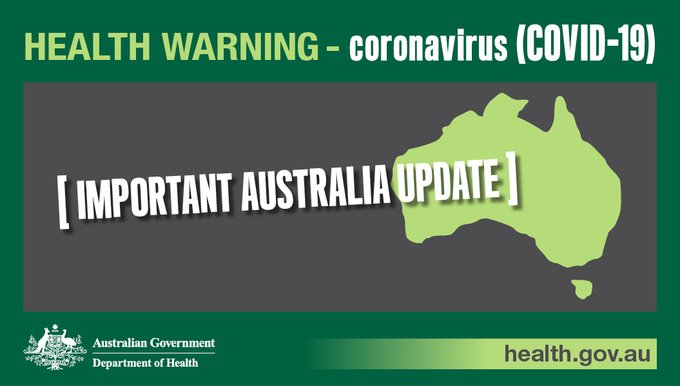 Two of the new cases, a 24-year-old female and 21-year-old male, are both staff members at the Dorothy Henderson Lodge Aged Care Facility.
NSW Health says the latest case in NSW to be diagnosed, the 28th person, is an 18-year-old female who was a household contact of another recent case in Western Sydney.
Four residents and three staff members have now been confirmed as cases at the facility to date. A 94-year-old female resident passed away earlier this week and subsequently tested positive to COVID-19. The family of the elderly woman have all tested negative.
The latest case in NSW to be diagnosed, the 28th person, is an 18-year-old female. She is a household contact of another recent case in Western Sydney.
An overnight case, a 16-year-old student from Epping Boys High School, was admitted to Westmead Children's Hospital and is in a stable condition. His mother, who works at Ryde Hospital, has undergone testing but is currently well. Several other family members have also undergone testing with results expected tomorrow.
Across the world, there have been more than 100,000 confirmed cases of coronavirus (COVID-19) and more than 3,300 reported deaths, according to the Australian Department of Health.
Meanwhile, Australia's panic for toilet paper appears to have spread overseas, with supermarket shelves also emptying across Britain and the US.
On Friday, shoppers complained of bare aisles and people hoarding loo roll in grocery stores across the UK, including Tesco, Sainsbury's and Morrisons.
Shortages of hand soap, disinfectants, baby wipes, pasta and rice were also spotted in stores.
"Sorry, but I'm actually a little relived to see this," one Australian wrote on Twitter.
"I was honestly thinking the whole toilet paper thing was basically only happening here in Australia."